Company information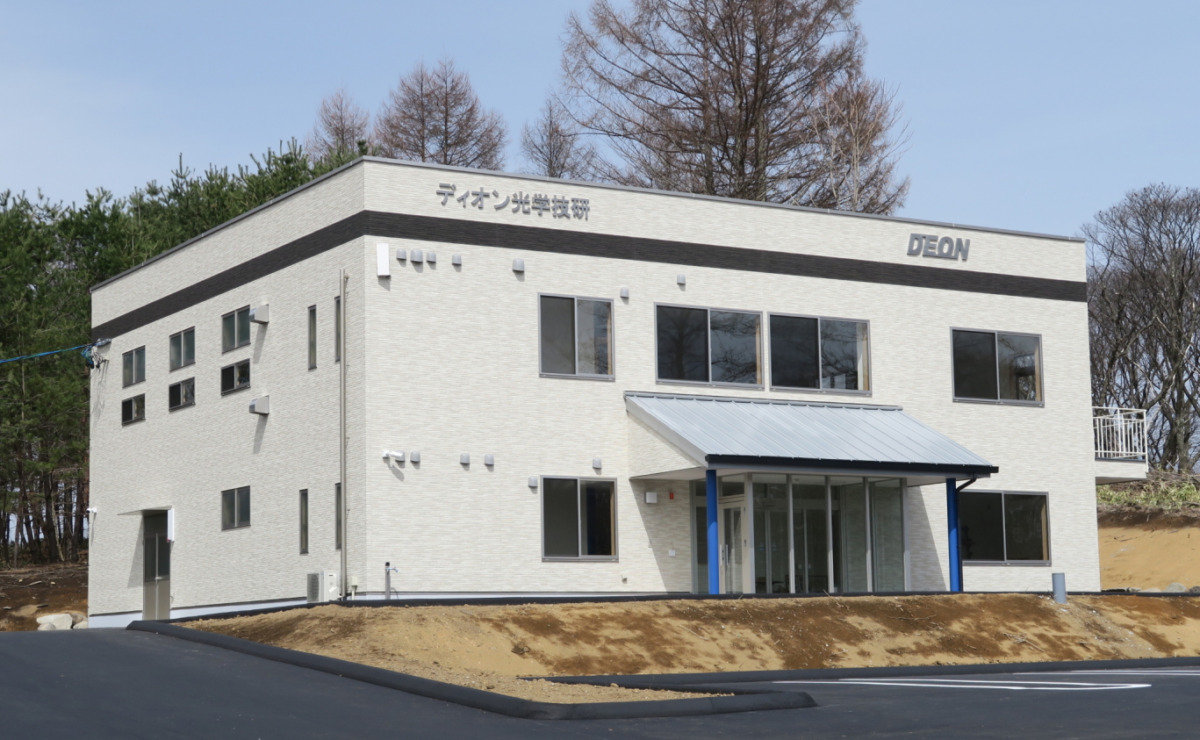 Deon Optical Design is a small custom scope manufacturing company, and to maintain its high standards of quality and attention to detail, it plans to stay this way for years to come. All March Scopes are designed by DEON and are assembled by highly skilled engineers using only genuine top quality Japanese made parts. Deon's optical design and mechanical reliability cannot be imitated. March Rifle Scopes are opening the way to a new world of shooting.
CEO
Greeting from the president Shimizu Fumio I have been developing optical products for a long time. In 2004, DEON Optical Corporation- Manufacturer of March Scopes was established by myself and other excellent comrades who are specialists in their fields respectively. DEON engages in manufacturing pledging to each other to create the world's best scope by utilizing our experiences and techniques. We will continue to pursue this challenge relentlessly to manufacture scopes that have never existed in the world and to achieve performance and quality which no one has reached. We will greatly appreciate your further guidance and encouragement.
Shimizu Fumio: Career Background I worked for an optical company manufacturing OEM products. I designed and developed the world's first or Japan's first products and then launched them into the world. Following are examples of my work: Japan's first development of dual axis binocular (I received an award by the Director General of the Science and Technology Agency and Good Design award in 1975 for this development), development of watertight dual axis binocular, zoom dual axis binocular, watertight Porro-type binocular, watertight roof prism binocular, watertight roof prism zoom binocular, two-step magnification binocular etc. Regarding rifle scopes, I have a lot of experience and achievements developing high-grade scopes for many companies such as B company and N company etc and for Japanese companies. Making good use of my experience manufacturing OEM products, it lead me to develop top-quality March Scopes after starting our business.
History
2004
Deon Optical Design Corporation was organized.
Each of the founding engineers has over four decades of experience in the high-precision optics industry, having developed optical products for many world famous manufacturers.
2007
The March 40x52mm BR Scope debuted. Soon after,the Super Shoot, NBRSA Nationals, 9th World Benchrest 2-Gun Championship and the 10th World Benchrest team Championship were won by shooters using March scopes.
2008
Deon released the 50x52mm and 60x52mm BR scopes.
2009
The 5x-32×52 Zoom Scope and the 10x-60×52 Zoom Scope were introduced along with the revolutionary March BR 36x-55x52mm EP (Eye piece) Zoom Scope. Also the 1x-10x24mm (SFP) and the 2.5x-25x42mm (SFP) were introduced.
These scopes provide the highest magnification ratio – 10-fold ratio – in any rifle scopes made to date.
2010
The 8x-80x56mm (SFP) Zoom Scope and the 5x-50x56mm (SFP) Zoom Scope were introduced.
2011
The 3x-24x42mm (FFP) Zoom scope was introduced.
2012
The 5x-40x56mm (FFP) Zoom scope was introduced.
2013
The 1x-8x24mm(FFP) Zoom scope was introduced.
2014
The 2.5x-25x52mm(SFP) Zoom Scope and 3x-24x52mm (FFP) Zoom Scope were introduced.
2015
More optional accessories became available.
2017
Adoption of Super ED lens
Incredible Super ED lens formula which is closer to fluorite than traditional ED lenses for superior correction of chromatic aberration. The resulting sight picture provides unsurpassed edge to edge definition and renders color in true-to-life hues across the entire field of view.
2018
Launch an epoch-making scope 6-60×56 GENESIS (FFP) scopewith an external adjustment system.
2019
Adoption of Temperature Anti-Drift Lens System
In the latest optical systems for automotive cameras, a new lens material has been developed to accommodate changes in environmental temperature by altering the refractive index of the lenses. This new lens material has been adopted for the new High Master optics to create a more stable lens system that naturally adapts to changes in temperature to maintain focus and clarity over a wide range of conditions.
2020
The Wide Angle 5x-42x56mm (FFP) Zoom scope and 4-40×52 Genesis (FFP) scope were introduced.
2021
The Wide Angle 4.5x-28x52mm (FFP) Zoom scope and 1-10×24 Shorty Dual (FFP) scope and 1.5-15×42 (SFP) scope were introduced.
Contact us
You can also send a direct email to info@deon.co.jp in case you can't send a message through below.